Episode Sixty
Everybody, meet your future Disney princess...
Tiffany Marz | Beyond the Headphones
October 09, 2017
In This Episode...
Teacher. Social Worker. Child Welfare Case Manager. Actor. Singer. Disney Lover. Voice Over Artist. And now Audiobook Narrator. Tiffany Marz has worked tirelessly this past year to showcase her wonderful and well-rounded talent. With a vocal versatility, her voices and narration range from child to adult; man to woman; and guardian angel to adoptable rat. She is truly a force to be reckoned with. Join Britney and Brad as they sit down and chat with Tiffany Marz on dreams, critiques, and perseverance. This is one interview you don't want to miss. Watch out world, Tiffany Marz is coming for you!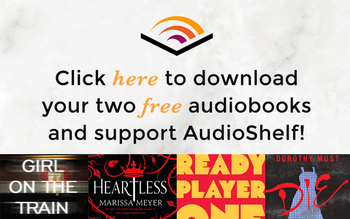 Stay Updated
More Episodes
See All Episodes