Episode Sixty-One
Our new favorite book arrived, just in time for Halloween...
The Last to See Me by M Dressler
Narrated by Lauren Ezzo
October 16, 2017
In This Episode...
The Last to See me is a story of a ghost who haunts the town of a family who tragically mistreated her for falling in love with a man who was higher than her in socio-economic class. Join Britney and Brad as they discuss how a narrator can allow you to escape reality by placing you in the scene of the story using their unique and talented voice. Whether that scene is a haunted house, eerie lighthouse, or creepy fog-filled California town, Lauren Ezzo brings light to the mesmerizing and dark world of Emma, the vengeful; yet protective, ghost. Will this story go down as an instant classic for years to come? Or will this story disintegrate into oblivion, just as a ghost would do when passing through? Find out on AudioShelf.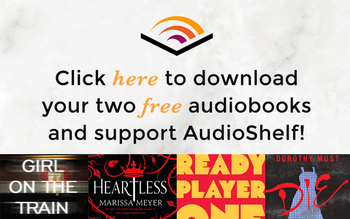 Stay Updated
More Episodes
See All Episodes