Episode Sixty-Seven
Creepiest elementary school project, ever...
The Butterfly Garden by Dot Hutchison
Narrated by Lauren Ezzo and Mel Foster
November 27, 2017
In This Episode...
Sick. Twisted. Captured. The Butterfly Garden weaves a tale of a deranged man who kidnaps and collects beautiful young women, whom he calls "butterflies," and holds them hostage from the cruel world he believes is out there. One woman will escape and live to tell the truth of what happened in The Butterfly Garden; however, can this newly freed butterfly be trusted to tell the truth of what really happened? You'll have to follow along with this mystery on this episode of AudioShelf.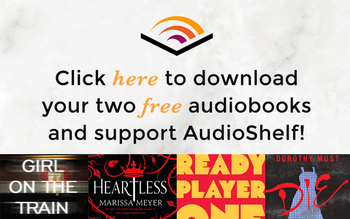 Stay Updated
More Episodes
See All Episodes