Episode Twenty-Two
Are Those Nipples or Milk Duds?
Room Service by Chance Carter
October 05, 2017
In This Episode...
Did someone order room service? The menu will blow your mind. Main course: Sexy Assistant. Join Britney and Brad as the digest this full course hotel erotica. Will the dominant business man break his only rule and sleep with his delicious-looking assistant? Follow along with this tantalizing and armpit-smellin' episode of AudioShelf: After Dark.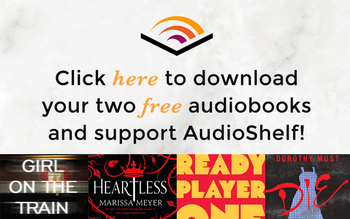 Stay Updated
More Episodes
See All Episodes