Episode Twenty-Four
He looks like a charcuterie board!
Knocked Up by the Dom by Penelope Bloom
October 19, 2017
In This Episode...
I bet the next time she lets a stranger dominate her, she'll make him wear a condom! Join Britney and Brad as they laugh at Kylie's poor decision making skills when it comes to blindfolds, handcuffs, spankings, and hunky man meat. Will she keep her Dom's baby? Why is the Dom's name Damien and not Dominic? Why do our glasses get steamy when we look at this cover? You'll have to find out in this episode of AudioShelf: After Dark.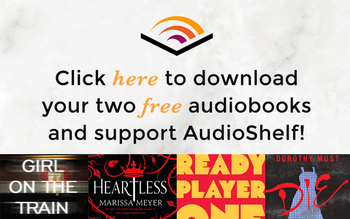 Stay Updated
More Episodes
See All Episodes