Episode Sixty-Six
We have some strong feelings about Thanksgiving....
Keep Moving / Simon vs. the Homo Sapiens Agenda by Dick Van Dyke / Becky Albertalli
Narrated by Dick Van Dyke / Michael Crouch
November 20, 2017
In This Episode...
It's Thanksgiving week! Which means it's time for turkey, family, and Brad and Britney's thankful book reviews! This year we tackled two titles that each gave a different perspective on everyday life and particularly mean something special to us. As Brad talks about his coming-out experience being reflected in Becky Albertalli's Simon Vs. The Homo Sapiens Agenda, Britney discusses how Dick Van Dyke's memoir, Keep Moving, inspires her to live life to the fullest. We are so thankful for these two audiobooks, which is why we want to share why we are #Thankful4Audiobooks Happy Thanksgiving, everyone! GOBBLE, GOBBLE!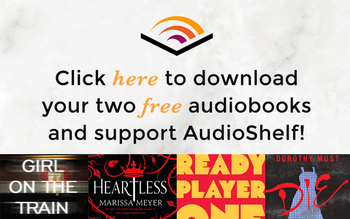 Stay Updated
More Episodes
See All Episodes