Episode Sixty-Three
Didn't see that coming...
Final Girls by Riley Sager
Narrated by Erin Bennett and Hillary Huber
October 30, 2017
In This Episode...
Imagine being the only person to survive a horrifying massacre. In Final Girls, one woman must face her nightmares and remember the night that will haunt her forever. In doing this, she gets help from an unfortunate group of women who similarly suffered the same trauma she experienced--watching all of their close friends murdered by individual serial killers. This Halloween, join Britney and Brad as they discuss the horror and fear that two narrators bring to life as they navigate through Riley Sager's terrifying thriller.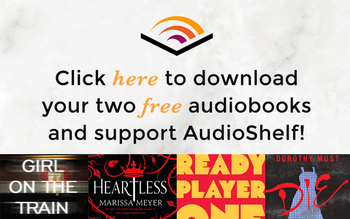 Stay Updated
More Episodes
See All Episodes